【Shibuya】4.11 Sat Chanting x Movement
Chanting x Movement

4.11 Sat

Presented by Yoga Shakti
Supported by Contemporary Japan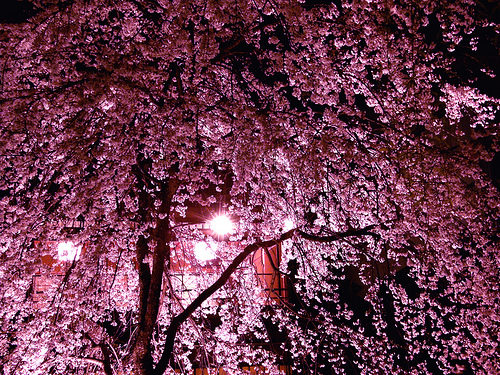 日本語版は
こちら
です!
Indulge and awaken your senses de-de-stress and detox -
- in this uniquely uplifting experience of chanting and movement with Kei Takasugi live in concert. On Saturday April 11th, Pema Gallery will be holding a not-to-be-missed meditation and cherry blossom viewing event with Kei Takasugi live in concert.
This powerful collaboration of hypnotic music, Saraswati chanting and meditation in a serene studio looking onto a tranquil Japanese garden will enable you to
connect within, relax, increase your self-awareness and find your center.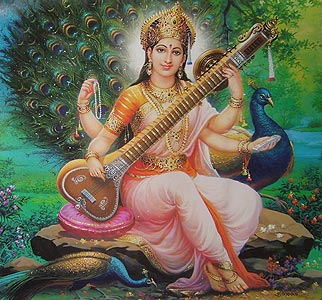 Saraswati, regarded as the goddess of knowledge and the arts is depicted as clothed in white, seated on a white lotus playing the instrument veena. The four vedas are considered to be her offspring. Her mount is said to personify pure knowledge. Any institution of learning is regarded as Saraswati's temple. Musical instruments are also regarded as symbols of Saraswati. Saraswati is said to be the bestower of knowledge that dispels ignorance and unhappiness.
Benefit



Among its manifold benefits, meditation is known to:


*Reduce anxiety, insomnia, headaches, depression, stress, tension
*Enhance energy, strength and vigour
*Create a state of deep relaxation and general feeling of well being
*Increase concentration and strengthen the mind


Escape the hectic pace of everyday life and pause to reflect. Treat yourself, unleash your possibilities and make new friends.

Organic Tibetan herbal tea will be served after the session. All levels and ages are welcome. There are only 30 places,
so book now!!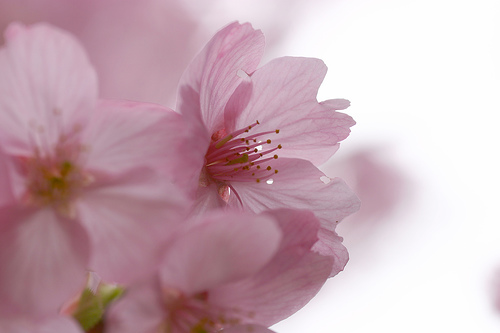 【Schedule】
Date: April 11, 2009 (Saturday)
Daytime Session: 13:30~15:15 (doors open 13:00, 30 people)
Evening Session: 17:30~19:15 (doors open 17:00, 30 people)


【Cost】
Advanced Bookings: 3,300 yen
Pay at Door: 3,800 yen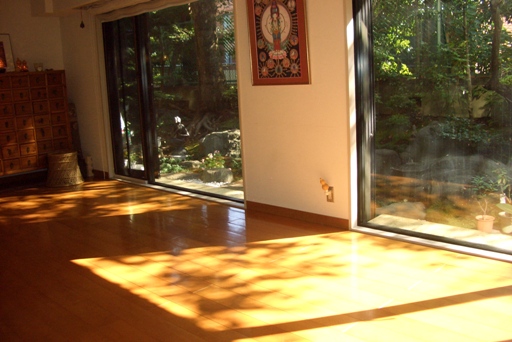 【Location】
Pema Gallery
Yamaguchi building 2F, Kamiyama-cho Shibuya-ku Tokyo 150-0047
TEL:03-3468-3744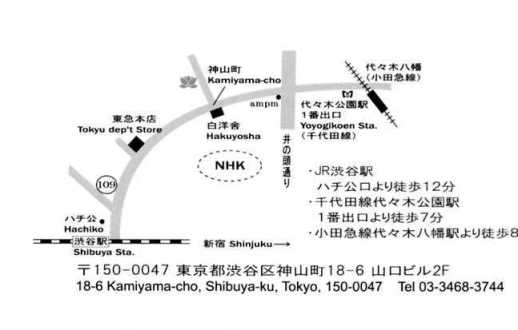 【Reservations】

Please send an email to Mimi: ⇒yoga_shakti_studio@yahoo.co.jp

In the email, please write your:
●Name
●Telphone number
●Which session you will attend (daytime or evening)


【Performer Profiles】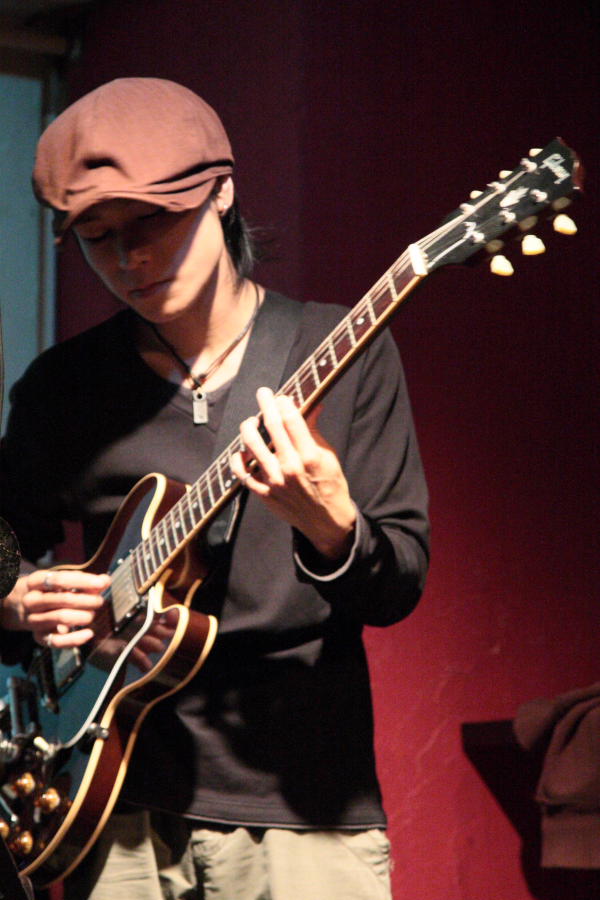 Kei Takasugi


Guiterlist

Kei Takasugi is a guitarist who used be a ECM type jazz player. After returning from Brazil, Kei focused on his own style of playing. He uses loop and effectors to represent his imagined scenery. Kei Takasugi regards himself as "a painter who only can draw background in front of everything else". His music has a hypnotic effect and will give you deep relaxation. You can imagine you are in the deep ocean or outer space.

Kei Takasugi

  ★Berklee College of Music, Boston (1998)
  ★Studied with Mick Goodric, Bret willmotte
  ★Lived in Sao Paulo, Brazil playing in a band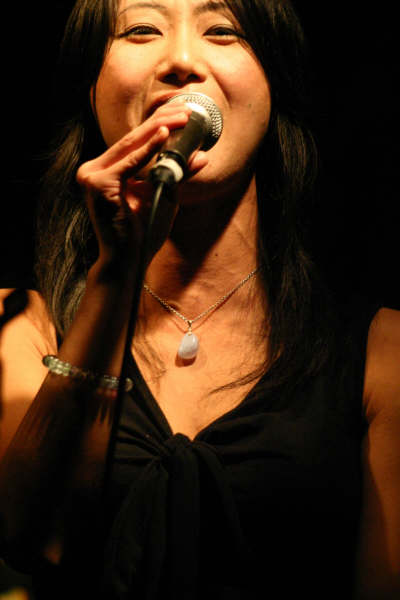 YUMIKO  
Chanting Singer

Yumiko studied chanting under Phobe, Gina Sala and Sachiyo Munechika. She was born in Aichi Prefecture and grew up in Tokyo.

When she was in the USA about 10 years ago, surrounded by friends who were there to make their dreams come true, she started asking herself what she really wanted to do. She decided to come back to Japan and take vocal lessons. A few years later, she started singing at bars abound Tokyo. She stopped singing 6 years ago because she felt that she had reached the limit of her musical talent. She started searching for another direction, and this brought her to aromatherapy, aura soma and yoga.

Through practicing yoga she learned that happiness is inside her mind and that only the mind can determine happiness, not her surroundings. Through regular yoga practice, she was able to recover from an eating disorder in 6 months.

Yumiko wants to teach people through yoga that we are the master of our mind, and that we have the power to decide to be happy.

Completed Courses:

  ★100-hour Yoga Teacher Training Course (TTC) at Sun & Moon Yoga School, Tokyo
  ★30-hour Yin Yoga TTC with Paul Griley
  ★20-hour Restorative Yoga TTC at Sun & Moon
  ★Aura Soma Level 1
  ★Reiki 1st and 2nd Degree Course
  ★Aromatherapy Adviser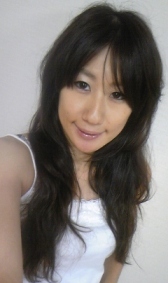 Mimi Horiuchi
Meditation and Pranayama

Mimi Horiuchi has studied yoga in India, Tokyo, the Bahamas, and the United States.

Mimi studied yoga under Kathyee Lee. Kathyee Lee is a yoga master Mimi searched out for teacher training. When she finally arrived for her training, Mimi was told that Kathyee was going through stage 4 colon cancer, and that she was only teaching when she was felt healthy enough. Kathyee was going through chemo-therapy at the time and had lost her hair through the treatment. This all came as a shock to Mimi who had saved up for years to learn yoga from Kathyee.

Even though Kathyee was going through chemo-therapy, she was still able to teach when she could. Using her beautiful voice and enthusiasm for her students, Kathyee was able to show Mimi her passion for yoga and care for her students that still remains with her. Even though she was still learning English, Kathyee gave Mimi the opportunity to teach her Sivananda yoga to a class. One of Mimi's most enthusiastic students was Kathyee herself, even while fighting her colon cancer. After receiving classes from Mimi and her self-treatment for more than 8 months, Kathyee even began growing hair back! Kathyee is still with us today and continues teaching yoga in San Diego, California.

Mimi's first client had a gynaecological disorder and sciatica. She went through surgery and she couldn't walk and drive sometimes due to pain. She started yoga training with Mimi. After receiving classes from Mimi for more than one year, she was able to walk and drive and she got pregnant finally! Her new baby will arrive in April this year. Two other sterile women also got pregnant after one year of yoga treatment.

Mimi believes that Yoga can effectively release the stagnation in the body and mind. She would like to strongly support people in overcoming their issues and achieving their goals. This is why she started to teach Yoga.

Mimi Horiuchi is a Tokyo Olympic 2016 Supporter.

Qualifications:

  ★Indian Government Authorized 200-hour RYT Hatha Yoga Instructor
  ★500-hour RYT Yoga Alliance Authorized Yoga Therapist

Completed Courses:

  ★Table Thai Massage
  ★Physiology & Pathology A
  ★Asian Healing Arts II
  ★"Way of the Healer" - Introduction to Relational Somatics



【Media】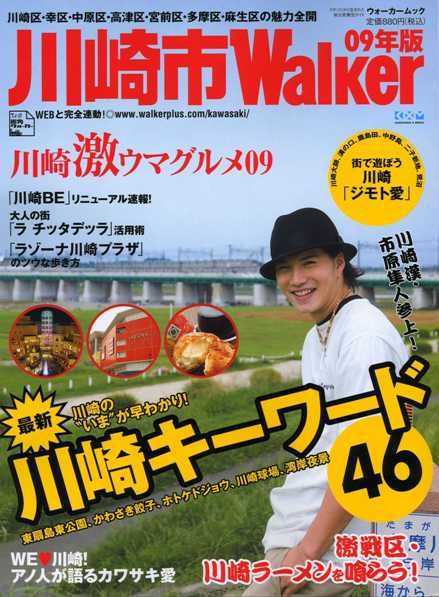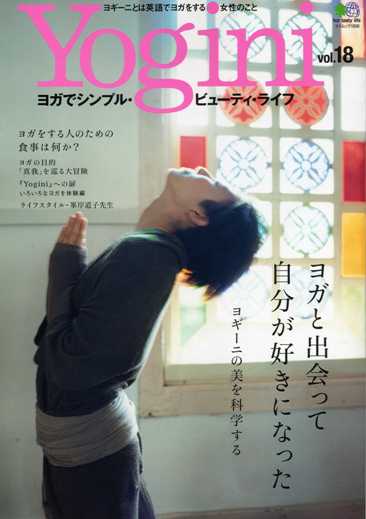 Presented by Yoga Shakti


by yoga_therapy | 2009-03-24 14:16 | サポーター募集!